Over at Chatty Scrappers this month, we are scraplifting talented artist Julie Bonner for our SUPER Scraplift Challenge!
Here is Julie's layout that we are lifting: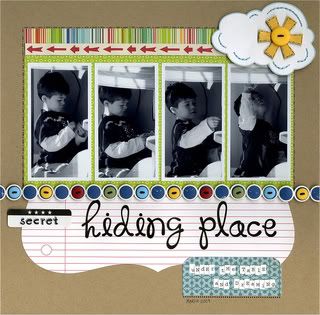 And a link to Julie's Blog: http://julie-bonner.blogspot.com/ and her 2peas gallery: http://www.twopeasinabucket.com/userprofile.asp?user_id=429260
Click here for the link to the challenge! http://chattyscrappers.net/forum/index.php?topic=3889.0
Anyone can join in at anytime! When you are done with the lift, just PM me on Chatty Scrappers (username: ScrappyC) and I will send you my email address to send your version of the layout to! At the end of the month we will post all of the lifts at once!